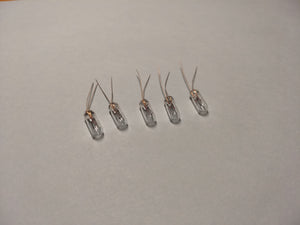 Replacement bulb(s) for the diff button display or the ambient temperatur display in the gauge cluster. The old bulb has to be de-soldered and the new bulb soldered on the PCB (circuit board). Price is for one bulb.

Correct size as OEM

Correct power as OEM

 Fits: Audi B3/B4 90q, 80q, Coupe quattro, S2, RS2, C3 100q/200q, C4 S4 1988-1997.